We sell a few art supply packages at our public venues.  
As we buy our art supplies directly from the Art Supply Manufacturers and purchase in bulk with no middleman, we are able to get discounted prices on our supplies.  We have our paints, brushes, easels, aprons and canvasses especially made to our specifications and to meet our high quality standards and needs.  You will definitely see the difference. 
We are passing these savings on to you folks!  With top of the line quality products similar to those at high end art supply stores we are able to offer greatly discounted prices.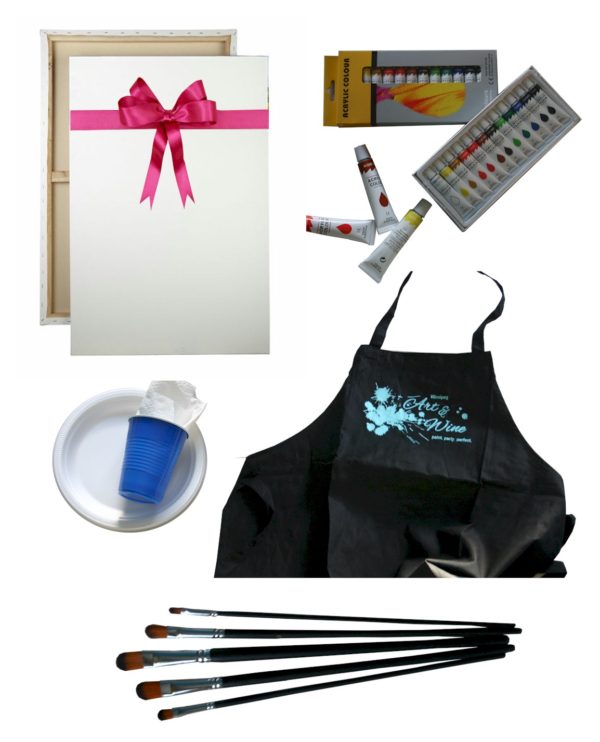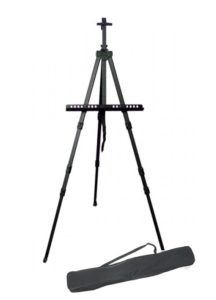 One such product is our top of the line sturdy metal easel that is easy to put together and take down for travel or easy clean up.  It also comes with it's own travel bag.  This easel is adjustable and can be made into a desktop size or a full size easel.    An easel such as this runs between $35 - $40.00 at art stores but we are able to offer it for sale for only $25.00
We also offer paint packages, where you can receive everything you need to make your own painting - from the canvas, paint, brushes, apron, plate, cup, towel.  It's like a Paint Party in a bag!  All this for only $25.00!  Retails for $35.00 and up at art supply stores.
Purchase both packages together and receive yet another combined discount - $45.00 for the both.  A savings of 44% or $25.00.
These items can be purchased at any of our events and you do not have to attend the event to receive the discounted prices.  If you can't attend a class or you have further questions contact us at:  [email protected]