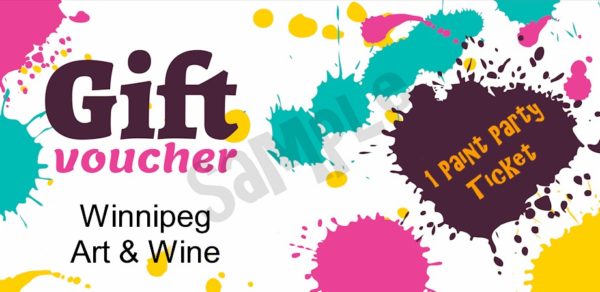 Gift Certificates are available.  Purchase a gift certificate that can be used
by the receiver for any Art & Wine public paint party event.
You just buy the certificate and let them chose which class to attend. 
Current Value of $39.95, even if prices go up this certificate will
qualify for one ticket to a public paint party.  No expiry date.
Can not be used for fundraisers or private parties.
Please indicate when purchasing if you wish to receive a coupon code by email or 
a gift certificate by mail.