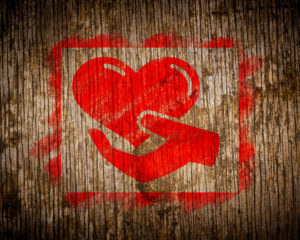 At Winnipeg Art and Wine we believe in our city, it's wonderful people, our communities and small and large business that make Winnipeg such a wonderful place to live.
We believe in giving back to our community and though we are active in donating to a number of great charities in Winnipeg and in poverty stricken 3rd world countries we have decided to make it our goal to earn massive amounts of money for the Health Science Centre Foundation.  
Something dear to Winnipeg Art and Wine's heart is the Children's Hospital Foundation and Ronald McDonald House part of the family at HSC foundation.  With the Health Science Centre being the centre pediatric care in Manitoba.
The Health Sciences Centre Foundation raises money in order to improve the care and facilities at HSC Winnipeg for the families who need care at the hospital every day. By funding research, education, advanced technology and infrastructure enhancements.
The HSC is the backbone of the health care system in Manitoba, and donations to the HSC Foundation enable them to continue to help Manitoba families through research, education and improved patient care at the hospital.  HSC provides specialized support for trauma, neurology, burn, and transplant patients.
Please join us in generously donating to this wonderful Winnipeg cause if you can when booking your painting event. Every small bit counts as Winniper's have proven time and time again. Bringing hope to life. 
Winnipeg Art and Wine will match your donation Dollar for Dollar.  
Doubling your donation efforts.  
We can make a difference.
HSC's Impact - Bryce Summers' Story
In the fall of 2013 thirteen-year-old Bryce Summers started experiencing severe headaches.  His family learned he had a brain tumour that needed surgery.  Watch the video from Global News Winnipeg to see how your donations made a difference for Bryce.
Bryce's Story